Our project, Building Rapid Interventions to reduce antibiotic resisTance (BRIT), aims to help optimise antibiotic usage in primary care.
Our learning health system collects and analyses electronic healthcare data, interprets the results, and presents these insights to health professionals in the cycle below: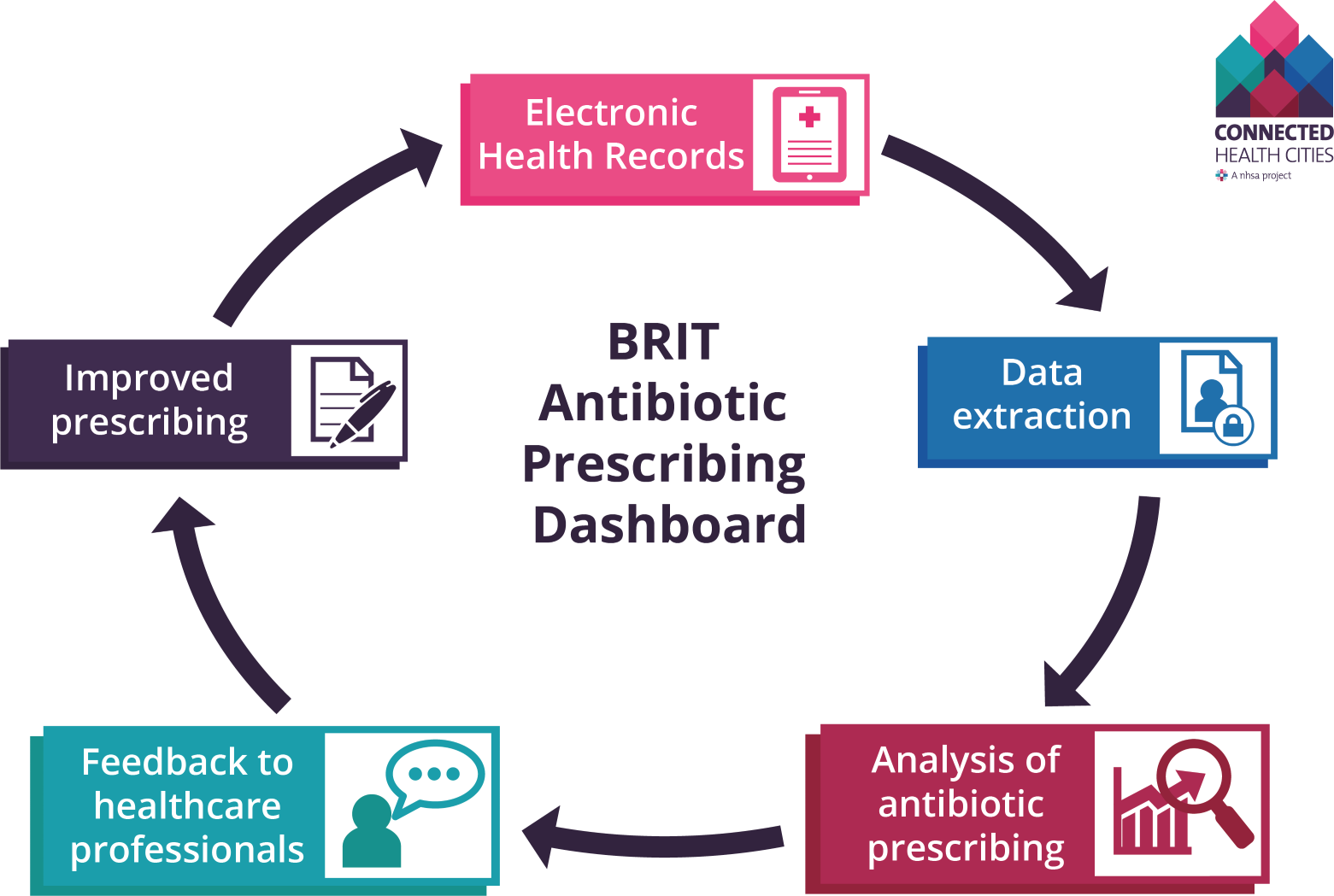 Dashboard features:
Benchmarking - see prescribing rates adjusted by STAR-PU and compare against the national average
Variability of prescribing across practices - see which antibiotic drugs are being prescribed for each infectious condition
Deviation - Identify which antibiotic prescriptions are deviating from the guidelines, with links to local prescribing recommendations
Risk-based Prescribing - Profile a patient's risk of an infection-related complication in a 30-day window. Visualise over-prescribing to low-risk patients or under prescribing to high-risk patients
We analysed national data covering the time period 2000 – 2017 and over 20 million patient-GP consultation records from 500 UK practices. Our analytics have been designed to incorporate pertinent issues facing clinicians in general practice and can be tailored according to your requirements. If you have any questions or suggestions for how to improve please email us.